EWTN Online Learning Series
In His Sandals
Make sense of the chaos with our Savior, Jesus Christ
Sometimes it is difficult to understand God's Will for our lives, especially when times are tough or when something happens that disturbs us. We invite you to be still and sit with the Lord through online video reflections with EWTN Chaplain, Fr. Joseph Mary Wolfe.

Join the EWTN Family for Fr. Joseph's In His Sandals online learning series
In this six-part online book study, EWTN Chaplain, Fr. Joseph, guides us through the practical wisdom and insights of In His Sandals, a book written by EWTN foundress, Mother Angelica. The online videos and digital study guide invite you to entrust yourself to Jesus, who loves you infinitely, and experience His immeasurable mercy. Each day's meditation, prayer, and reflection questions are available at your own pace. They will help you let the Divine Physician heal your wounds with His saving balm. Give Him all the pieces of your life, and let Him guide you and multiply your blessings.
The
digital study guide
provides additional reflection, prayer, and resources for further meditation.
Overview
A preview of the In His Sandals online book study
Chapter 1:
Spiritual Understanding
See God in the present moment and build an awareness of how He's working in your life.
Chapter 2:
Love Created You
Accept the dignity and value that you have, and know where it comes from.
Chapter 3:
Happiness or Joy?
Discover the difference between happiness and joy, and set your focus on heaven.
Chapter 4:
True Humility
Look to God in everything, and look at yourself through the eyes of God.
Chapter 5:
God in the Details
Don't let the details of your life drain you. Invite God in so they can nourish you.
Chapter 6:
Go to the Eucharist
Imitate our Blessed Mother by running to Jesus in the Eucharist.
"If we give the Lord the details of our lives, especially the difficult ones, they can become a springboard for our growth."
Get a copy of In His Sandals
In His Sandals
, by EWTN foundress Mother Angelica, is the basis for this online learning series. The book is not necessary to participate, but if you want to read along, you can
make a donation today of $35 or more
, and we will mail you a copy of In His Sandals. With your gift, you are helping us to provide more faith-filled programs and also resources like this online series. You may also purchase this book through
EWTN Religious Catalogue
.
About Mother Angelica
Mother Mary Angelica of the Annunciation was a Poor Clare nun whose profound trust in Divine Providence led her to launch EWTN in 1981, with the mission of spreading the splendor of Christ and His Church to the world. She endured a rough childhood in Canton, Ohio, marked by poverty, her parents' divorce, her mother's mental health issues, and physical ailments that she endured throughout her life. She became a fully professed religious in 1953, at the Poor Clare monastery in Canton, before founding Our Lady of the Angels Monastery in Irondale, Alabama, a short eight years later. Always quick with a quip and prepared with a prayer, Mother Angelica's wit and words have inspired the hearts of people of all ages and all faiths. A pioneer of Catholic communications, she died on Easter Sunday, March 27, 2016.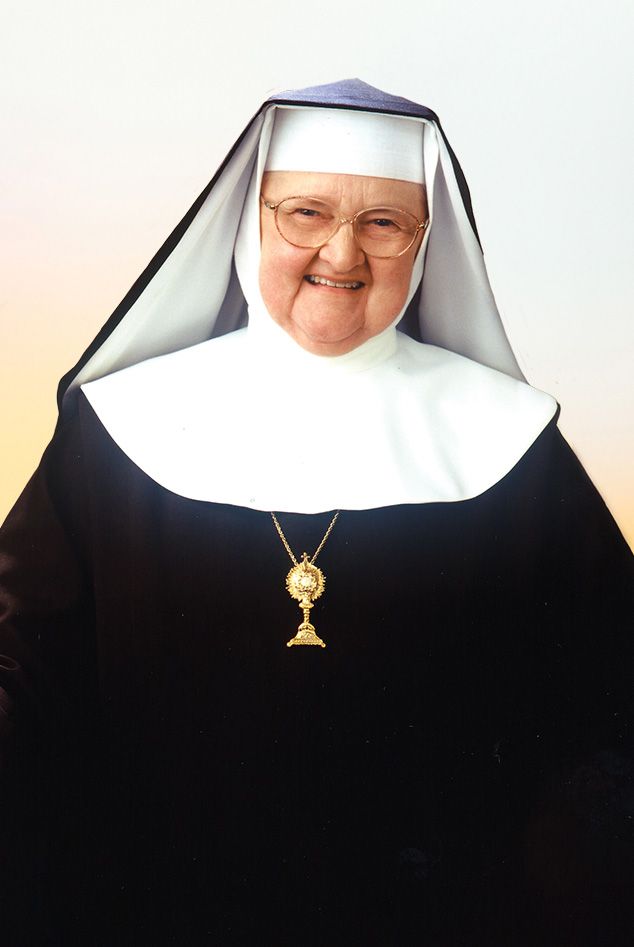 About Father Joseph
Fr. Joseph Mary Wolfe knew Mother Angelica well, discovering his vocation to the priesthood while working for her at EWTN. He had been working as an engineer for General Electric Medical Systems when he first saw Mother Angelica on EWTN. The show kept dropping on and off the air, and she said, "As you can see, we need an engineer." He answered that need and came to work as engineer for EWTN in 1985. On May 2, 1987, he entered the Franciscan Missionaries of the Eternal Word, becoming one of its founding members. He continued working as an engineer as a brother before entering seminary. He was ordained to the priesthood on June 11, 1993, and served as the Community Servant for seven years. Fr. Joseph currently serves as the Dean of the Chapel for EWTN, as well as hosts a variety of EWTN programs, including An EWTN Holy Land Experience and The Church Universal.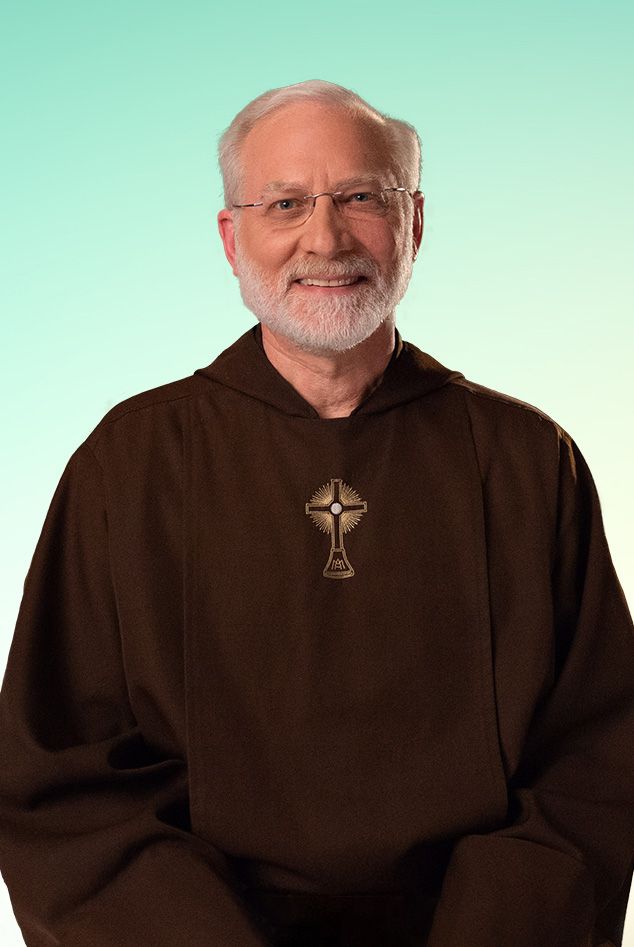 About EWTN
EWTN Global Catholic Network is the largest religious media network in the world. EWTN's 11 global TV channels are broadcast in multiple languages 24 hours a day, seven days a week to more than 390 million television households in more than 150 countries and territories. EWTN platforms include radio services transmitted through SIRIUS/XM, iHeart Radio, and more than 500 domestic and international AM & FM radio affiliates; a worldwide shortwave radio service; one of the largest Catholic websites in the U.S.; electronic and print news services, including Catholic News Agency, The National Catholic Register newspaper, and several global news wire services; as well as EWTN Publishing, its book publishing division.
Journey with Jesus
We invite you to be still and sit with the Lord through the guidance of EWTN Chaplain, Fr. Joseph Mary Wolfe.